"Neither of them is very confident, however, about Goodreads' future. "I'm a very..."
– Will Librarians Still Use Goodreads? by your LJ tumblrer, in which collection development and readers' advisory mavens Erin Shea, Leah White, Anna Mickelsen, and Robin Bradford discuss Amazon's recent purchase. (via libraryjournal) "On the other hand, Robin Bradford, a collection development...
"Baseball gives you a very unique canvas to paint on. It allows for story in a..."
– RA Dickey and his relationship with literature. I didn't think I could love that knuckleballer more, but somehow, he keeps surprising me.  Please, for the love of all you value, read the whole article at The National Post.  (via oldtimefamilybaseball) He will probably always be my favorite. (via...
"The beginning was absolutely the worst because to the hard-line owners of that..."
– Marvin Miller, the economist and labor leader who turned the Major League Players Association into one of the most effective labor unions in the country, in an interview with Chris Hayes from his book, Twilight of the Elites. Miller died Tuesday at the age of 95. (via upwithchris)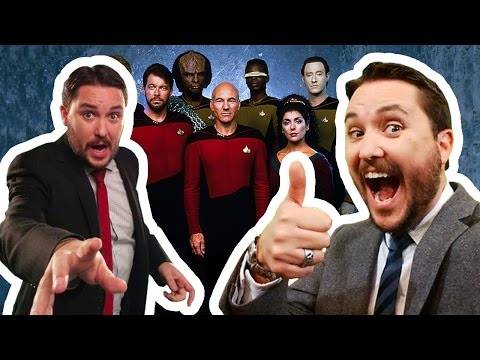 Watch
samdingman: BALTIMORONS #8: Paging Dr. Zorgon We're joined by Met fan and fantasy baseball expert Nick Markovich, who shares in the particular insanity of rooting tirelessly for a hopeless outcome.  There is also much agreement that while no one should laugh about Michael Pineda being out for the season, it doesn't change the fact that it's hilarious. Very funny!
Daniel Murphy as a leader and a fan →
Very good description of what Murphy brings to the clubhouse.
Fashion It So: The Emissary - 2.20 →
sttngfashion: Friend of the blog Deborah: TNG's 2.20 episode The Emissary has so many jumpsuits that you should write about but also own and wear often. Also, the introduction of Alexander's mother. And possibly Alexander's conception. Anna: I love Alexander's mother. She fine. Deborah: She's a fierce… Eddephant, you need to see this.